Access to Seneca's campuses is limited to required in-person teaching and learning activities and essential services due to the COVID-19 pandemic.
All Seneca Downtown programming for Summer 2021 will be offered virtually. Please contact us by email.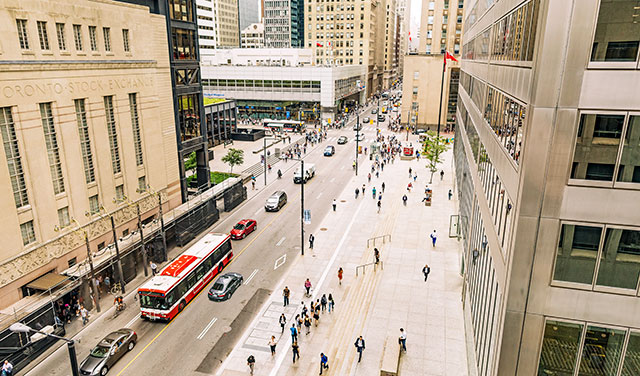 Seneca Downtown offers a wide range of graduate and professional-level programming designed for postsecondary graduates and working professionals. Benefit from flexible, career-focused education and study on your own schedule.
Graduate Certificates
Part-time courses (3 months)
Benefit from flexible, accessible and career-focused education with the option to register in our part-time graduate certificate programming on a course-by-course basis to study at your own pace.
Cybersecurity & Threat Management
Full-time programs (8 months)
Gain career-focused education and industry experience in just eight months. A full-time graduate certificate is the ideal choice for postsecondary graduates or working professionals who have the ability to study on a full-time basis.
Microcredentials
Microcredentials are career and professional-based short programs that focus on skills and competencies and add value to existing education. A microcredential is an ideal way to upskill or reskill. Upon completion, you'll earn a digital badge that is recognized and valued by industry.
Investor Relations – Financial Communications
Certification & Professional Development

Courses
(1–3 months)
Explore industry-driven certification prep courses for designation and licensing credits, or specialized professional development options.
Workshops
(1–4 days)
Add specific tools and techniques to your expertise with our workshop offerings. Workshops are one to four days in length and are taught by current industry experts.
Excel
Power BI
Access
Quickbooks
Adobe
NEED MORE INFORMATION?
CONTACT US.